by admin on Dec.07, 2009, under Technology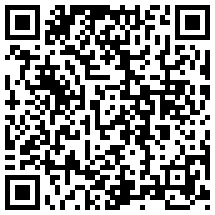 About time the US got on this bandwagon. QR codes are 2 dimensional barcodes that can hold information, usually a URL but it can be just text. Check my last.fm profile for a customer made code I posted.
Japan has been all over these for most of the last decade. So lets say you grab a free magazine or flyer from a music shop. Inside are articles and the inevitable ads featuring artists with new releases. You see an ad of a band you like that says they just released a new CD and will be touring to support it soon. In the corner is a QR code so you take a picture with your smartphone and it opens your browser to a custom site formatted for the phone with additional information and links to buy the CD and/or tickets to the concerts. Plus you can add in special coupons and benefits if you come into a site from a certain QR cord. i.e. you see a code that says, "Go here to receive an additional 10% off!"
Google is using this mostly to integrate their searches into use in the everyday world but anybody can jump on the bandwagon. And you know that if google backs it it's likely to start picking up momentum.
:google, QR code, smartphone